Harvest

The identity of all our wines begins to take shape on harvesting the wonderful bunches of grapes, the fruit of an entire year's work. As soon as they are picked or harvested they are immediately transported to the winery to be pressed and release all their juice, which is rich in aromas and flavour. The olfactory and gustative exuberance of the must will be skilfully maintained and exalted in the subsequent phases of vinification and ageing.
Vinification

When the bunches arrive in the winery, the grapes are carefully removed from the stalks and gently crushed. The grape must obtained slowly begins to ferment in special stainless steel vats. Alcoholic fermentation requires time and without rushing it we can watch the magical transformation of the must into wine. Our winery experts are the guardians of this process that they have perfected, harvest after harvest, to obtain excellent quality from each vine.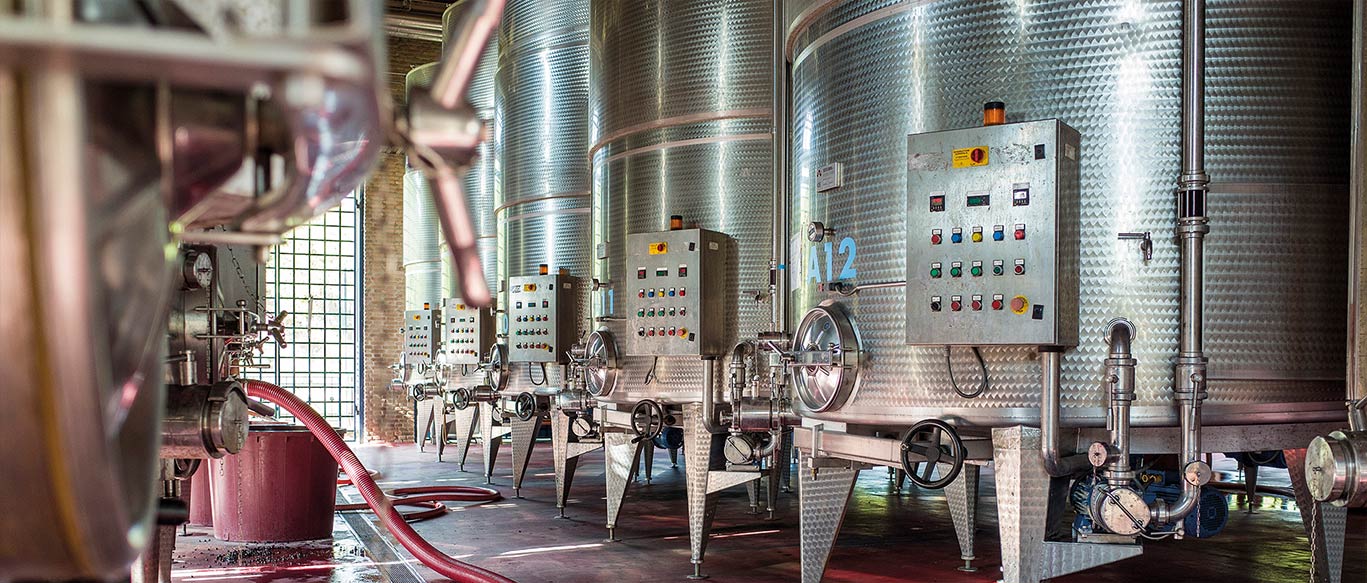 Ageing

Silence, sanctity and waiting, this is exactly what our winery evokes. Wine ages here, consolidating its elegance and nobility. The wine is slowly and skilfully aged in stainless steel vats, in large traditional barrels, barriques or in tonneaux. Each container is chosen with meticulous care in order to exalt the properties of each wine. Only time will provide the complexity that has always been the hallmark of every label produced at San Patrignano. Before being sold the wine is further aged in the bottle.