Between the sea and the hills

The vineyards of San Patrignano stand on the hills overlooking Rimini, at an average altitude of 200 metres above sea level, just a few kilometres from the Adriatic Sea and Mount Titano (Republic of San Marino).
This position provides a unique microclimate that strongly influences all the varieties grown here.
The salty sea breeze mitigates the warm summer days, gives every vine a decidedly mineral note and provides a contrast to the development of fungal diseases. The hills and the sea work in synergy to create
excellent variations in temperature, thus exalting the aromatic and organoleptic properties of the grapes.
Furthermore, at this latitude, in the southern part of Romagna, vineyards benefit from a high intensity of light, ensuring early and complete ripening of the grapes that, when harvested, always have the right sugar content. The soil type here also helps to make the terroir unique. It consists primarily of clay, is free from rock fragments, cobbles and gravel, is rich in limestone and packed with organic substances.
Technical management is entrusted to the winemaker Riccardo Cotarella, who for over 20 years has taken those working in the winery by the hand, assisting them with great professionalism
and fondness. Thanks to his precious contribution, San Patrignano has achieved a quality and prestige that is recognised in Italy and on the international market.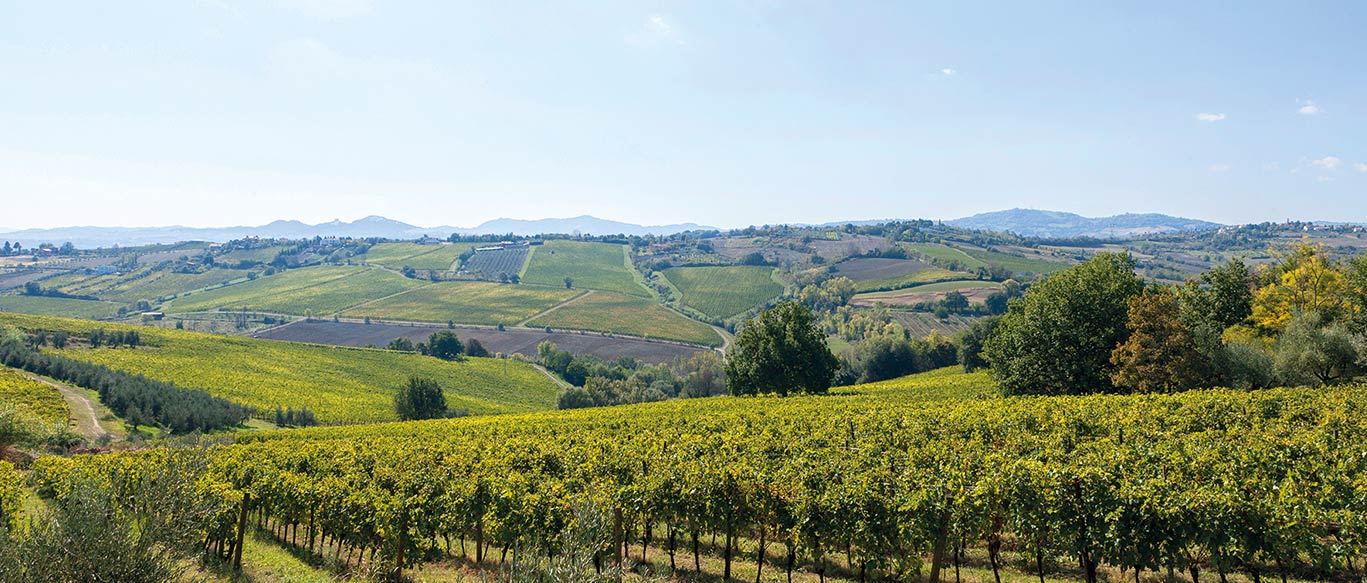 Hectares cultivated: 105.
Variety: Sangiovese, cabernet sauvignon, merlot, cabernet franc, pinot noir, chardonnay, sauvignon blanc.
Density of vines per hectare: 6,600 – 7,200.
Forms of cultivation: Guyot and Cordone Speronato.
Annual production: 550 – 650,000 bottles.